HOME
>
Product introduction
> Organic-inorganic hybrid nano particle

High functional, unique shape hybrid nano particle 【
Feature

】
Cube shape, around 10nm homogeneous size nano particle
Organic modification on specific crystalized face and (100) face is exposed hybrid nano particle is available
Deployment is possible for catalyst for automobile and hyperoxia energy storage material.

Product
Organically modified ceria nano particle
Chemical symbol
CeO2
CAS#
1306-38-3
Molecular weight
172
Organic modification
Existing
Shape
Cube
Color
Purple
Status
Toluene solution、Powder*
Handling of powder requires cautions.
Particle size
10nm±3nm (by TEM)
Amount to be supplied
1g~1kg(to be consulted)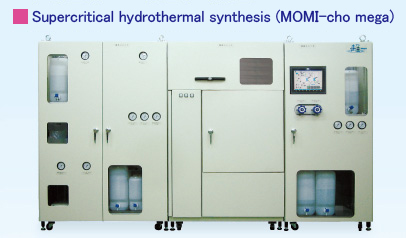 .